Lizzy Cross, Programme Coordinator of the Bar Mock Trials Competition, relives our first National Final since the pandemic.
***
You could feel the buzz as the students from the finalist schools filed eagerly into the Main Hall of the Royal Courts of Justice on 25th March.
The Bar Mock Trial National Final 2023 was finally upon us after a three-year disruption of in-person events thanks to the pandemic.
The whole Young Citizens team had been anticipating this moment, but it was the students we were most excited for: over 300 of them hailing from 22 schools and colleges across the length and breadth of England, Wales, Scotland and Northern Ireland.

National Final nerves!
Everyone was nervous for the day ahead. Students from St. Dominic's Grammar School, Belfast, were busy soaking up the atmosphere:
"I was excited to come to London, plus the courts are beautiful here, so I was really excited to gain this experience, improve my public speaking, and see what the competition is like over here."
Lovely, from Bishopbriggs Academy near Glasgow, whose team took home the Highest Performing New School Prize at the end of the day, gave compelling reasons for wanting to take part in Bar Mock Trials (beyond Legally Blonde being one of her favourite movies!).
"With recent movements like #MeToo and Black Lives Matter, I think we've seen through the media how the justice system really affects people's lives and to be a part of it, and to have an insight into it, I thought was really special."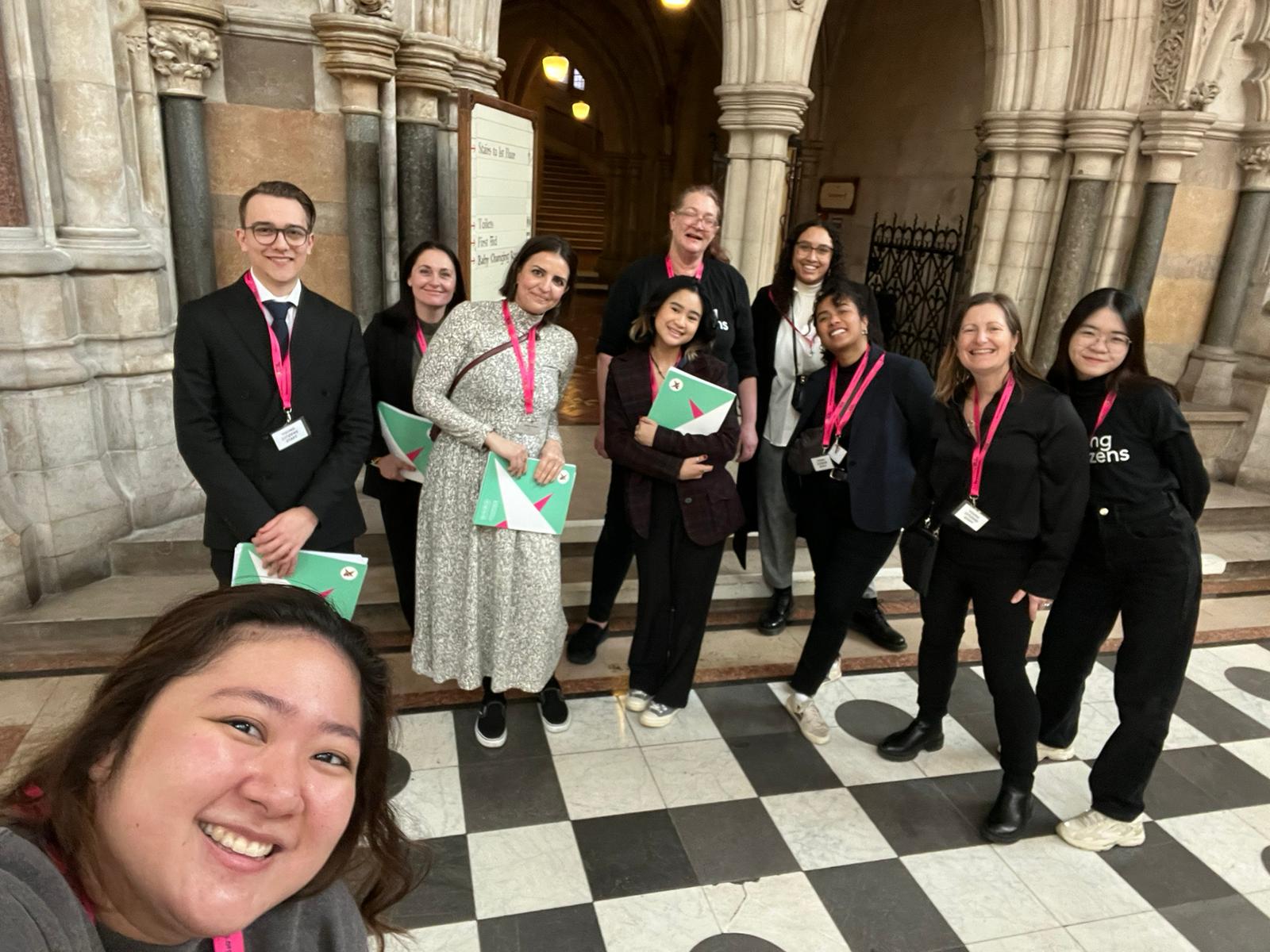 Hard work pays off
It had been a long and hard-fought road to get to this point. Students and teachers alike had dedicated hours of practice in the classroom perfecting skills in advocacy and persuasive argument, before participating in and winning their regional heats over the autumn and spring terms.
Lovely felt the process had really helped develop her communication skills.
"I had to really nit-pick that statement and truly enter the mindset of my character, which really improved my empathy skills."
Competition was fierce on the day. Compelling arguments were put forward by prosecution and defence teams keen to persuade jury members of the innocence of their client or the guilt of the defendant. Witnesses provided crucial evidence and court clerks and ushers oversaw trial proceedings and ensured order in the courtroom.
Ika, an intern at Young Citizens and part of the team supporting schools on the day, was seriously impressed by what she saw:
"It was obvious that the participants poured all their hard work into this and enjoyed every single minute of the trial. I was so amazed at how it felt like I was watching a real-life trial!"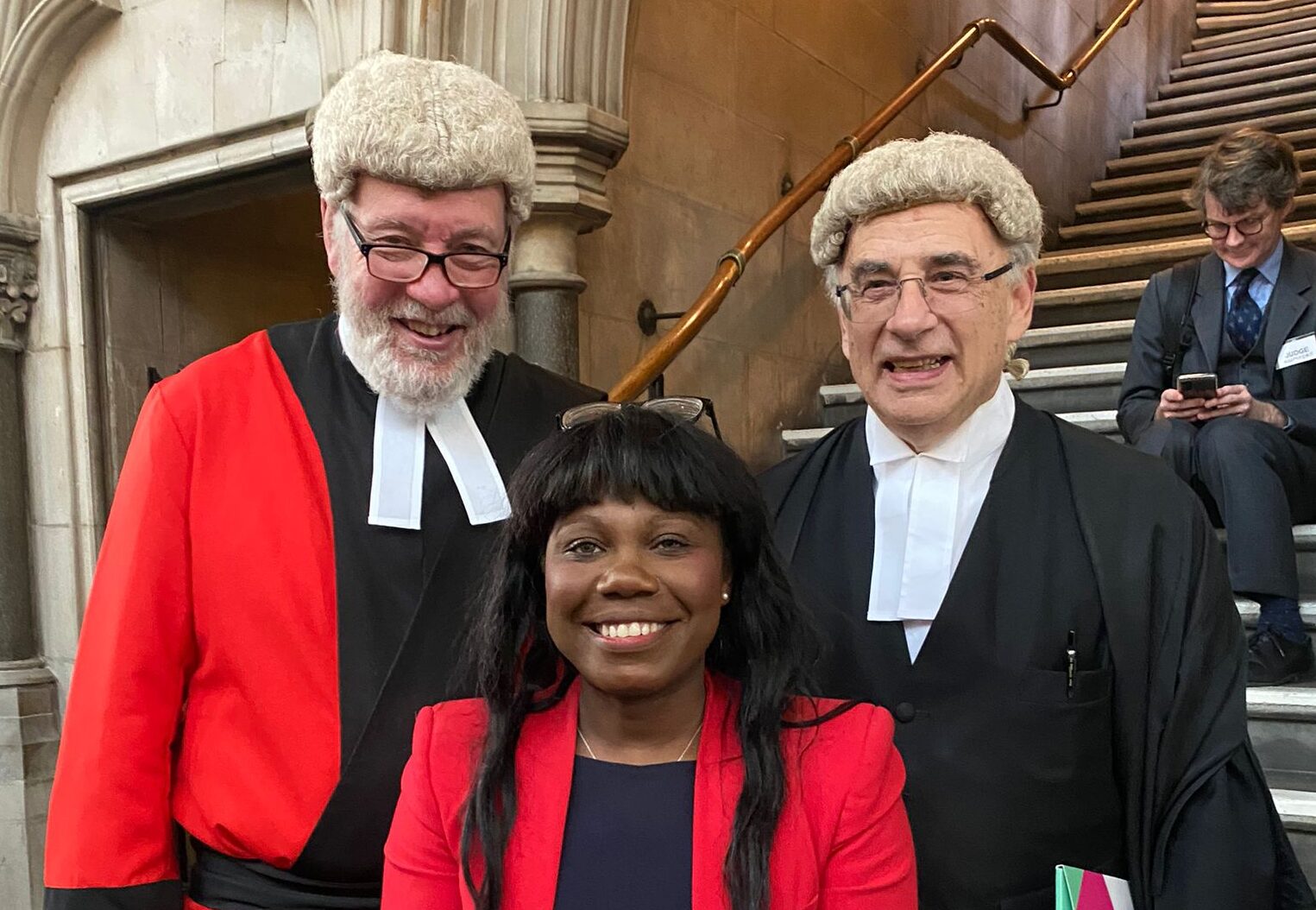 Sound judgement
Trials were presided over by 11 eminent judges and barristers, bringing with them a wealth of legal experience from the High Court, Court of Appeal, Crown Courts, the Bar Library of Northern Ireland and the Faculty of Advocates in Scotland.
This did not seem to faze the students as Andy, Head of Law at Loreto College, Manchester, pointed out:
"You can't really beat watching a student who you regarded as quiet stand up in the Royal Courts of Justice and give a barnstorming closing speech!"
Lucinda, a teacher from Plymouth High School for Girls, got equal pleasure from meeting the judges:
"I got to meet some of my heroes today, Sir Brian Leveson for example, amongst other judges. It's a rewarding experience for teachers as well as the students."
Leah, a new member of the staff team at Young Citizens was impressed by the judges' commitment to their roles and how they made time for the students, answering questions and sharing personal anecdotes of their experiences in the profession.
The value of this exposure to legal expertise was echoed by Amrit Dhanoa, Vice-Chair of the Young Bar:
"I think that's a hugely beneficial and invaluable opportunity for some of our most distinguished judges in the country to be able to give feedback to those acting as advocates but even more generally about how to improve one's advocacy skills, oral advocacy skills, how to distil facts when presented with a case and how to put forward the best possible case for your client."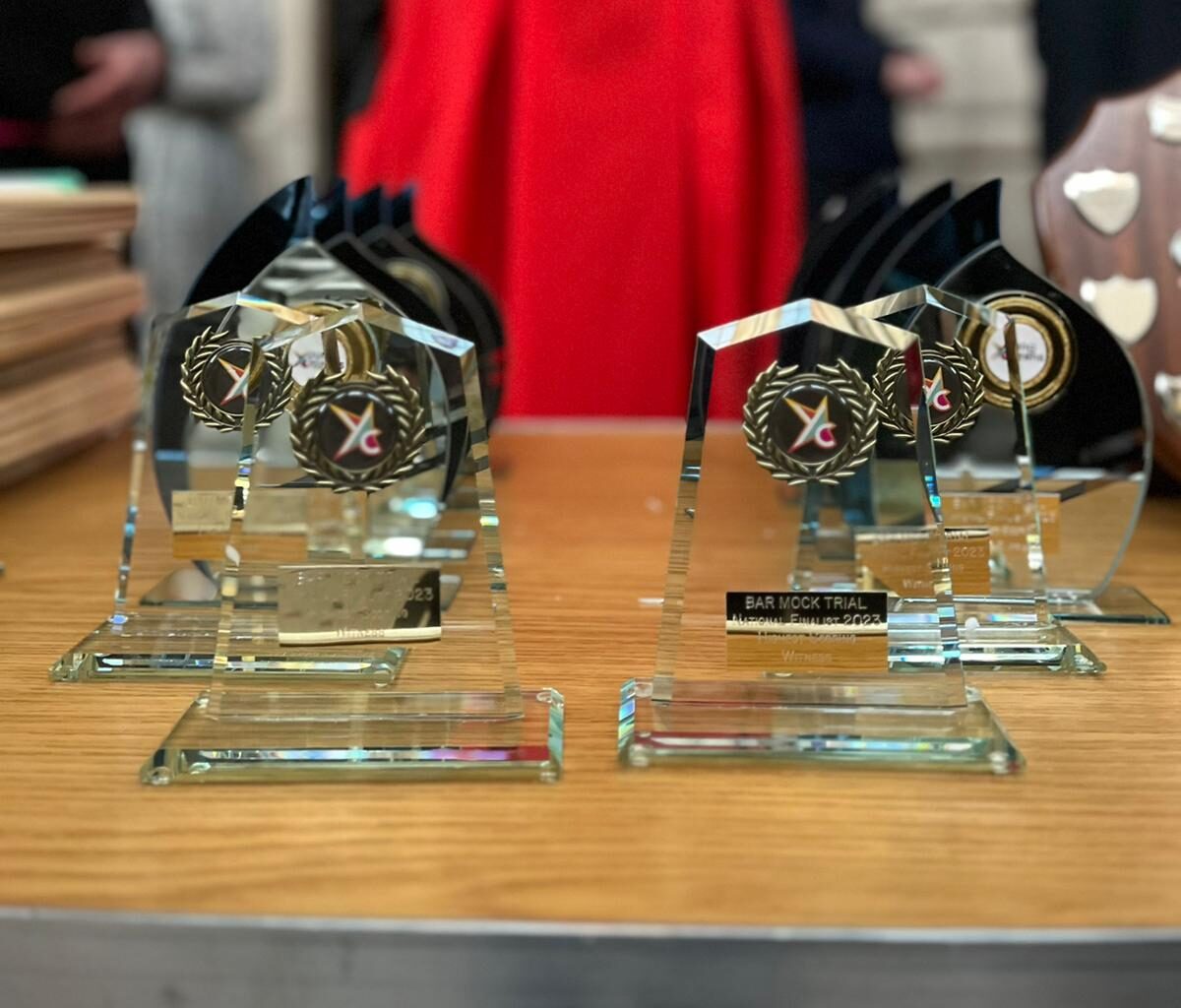 A win-win situation
Once all the trials were completed and everyone was back in the Main Hall, you could feel how nervous everyone was as they waited for the results to be announced.
Closing speeches were made to congratulate the students and encourage them to take the experience forward into the future. Everyone was supportive of one another and cheered for each other's victories.
Of course, in any competition, there must be one overall winner…
The Highest Performing Team in the Bar Mock Trial National Final 2023 award went to Wirral High School for Girls. This is a fabulous achievement at the end of a competition that saw 117 schools and 1,989 young people taking part.
After the pandemic, we wanted to find a way to celebrate all of the hard work that young people have put into the competition. So this year, additional prizes were awarded for individual performances.
We wanted to especially shout out Brentside High School who took part in the programme for the first time this year and walked away with the prize for Highest Scoring Prosecution Barristers on the day. Brentside took part in this year's competition following a new pilot, run by Young Citizens and sponsored by Brick Court Chambers, which saw five new schools take part in a hybrid mock trial competition and workshop earlier in the year.
We were hugely impressed with the high standard of performances from all participants. As Leah says:
"I believe that all students, regardless of where they ranked or if they walked away with a trophy, left with a feeling of accomplishment. They were proud to see that their months of preparation and efforts throughout the day had paid off."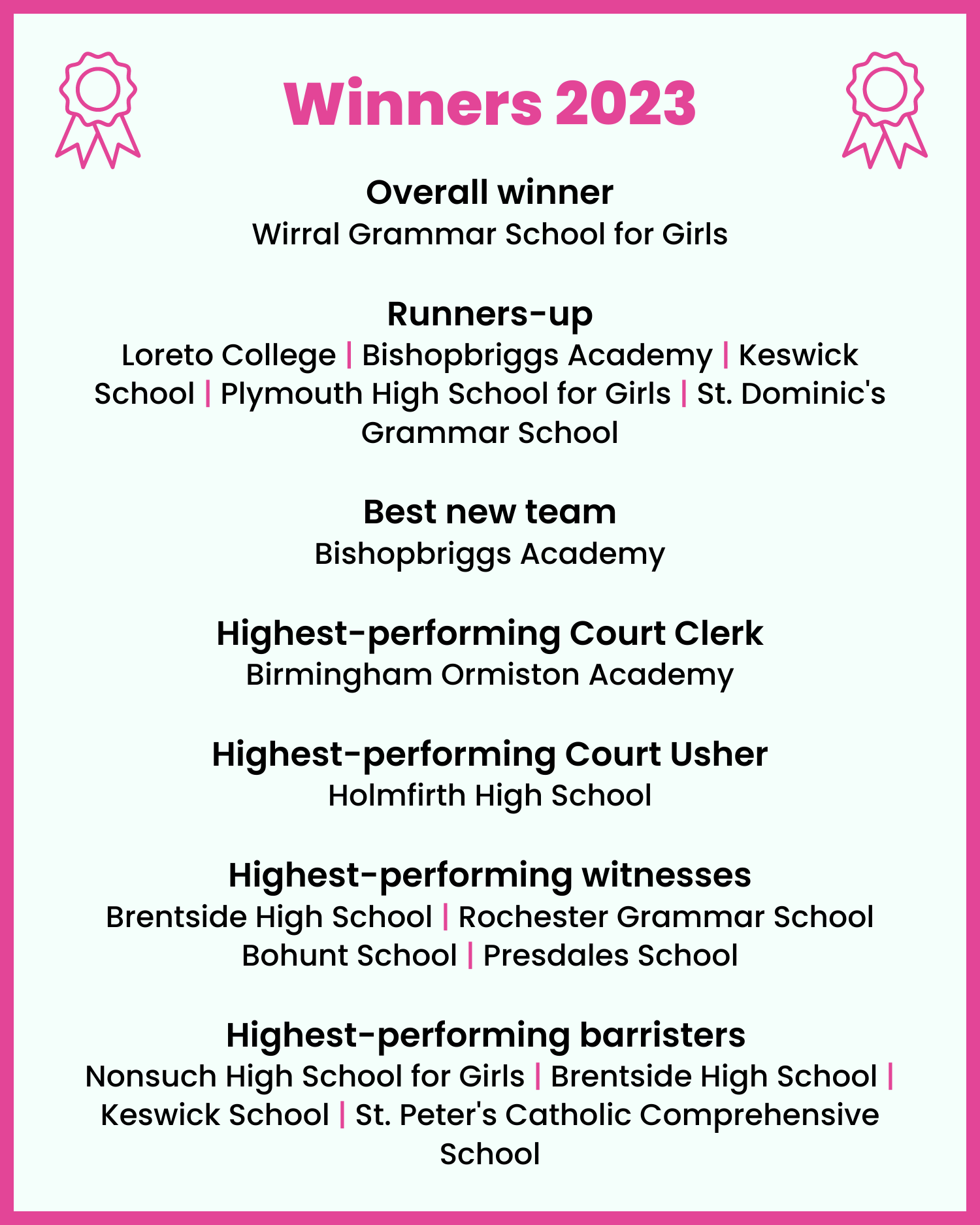 Summing up
The Bar Mock Trial programme represents much more than a competition. Andy from Loreto College believes it can open doors for students who might not normally consider a career in law.
"The competition is very aspirational in that it shows students what they can be. I would absolutely recommend it – it's the best thing I've been involved in within education."
The wider benefits in terms of skills development are also obvious, regardless of whether students decide to pursue a career in law or not. Tiana, a National Final participant from Scotland, says:
"These skills are skills that should be used every day and they will benefit me in pretty much every aspect of life."
She has a point. To paraphrase Sir Brian Leveson in his closing remarks on the day, heaven help any parents who dare to start a debate with their children after they have taken part in the Young Citizens Bar Mock Trial Programme!
Lizzy Cross is Young Citizens' Bar Mock Trials Coordinator. Get in touch at barmocktrials@youngcitizens.org.
The competition is kindly supported by The Bar Council of England and Wales, The Faculty of Advocates, The Bar of Northern Ireland, the Inns of Court and the Circuits.
Where next?