Young Citizens has today been awarded the status of Impact Partner for Generation Change – a new certification scheme to recognise youth social action organisations that are deeply committed to learning about and improving their outcomes through a shared impact framework. To achieve the status, we had to complete a 12-month accelerator scheme that includes independent validation by Dartington Service Design Lab. 
We are one of just six organisations to have so far been awarded this status – the others being The Scouts, The Diana Award, vInspired, Envision, and The Key.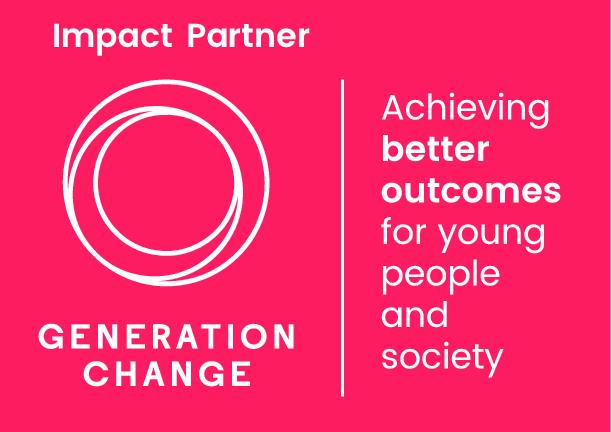 The programme which particularly featured within the validation process was our Make a Difference Challenge – which helps primary school-aged pupils to select a social issue that they wish to take social action on, design a plan of action, take action, and then review their impact.
Quality is key
The certification recognises youth organisations that are deeply committed to achieving positive outcomes for both young people and communities through social action – described as the "double benefit" model.  To gain the status, we completed a rigorous, 12-month improvement cycle called the Impact Accelerator, which is currently delivered in partnership with Dartington Service Design Lab. Through this process, Make a Difference Challenge was independently validated and given bespoke training and consultation to make improvements to our programme design and evaluation.
Tom Franklin, CEO of Young Citizens, commented,
"We'll be proudly displaying our Impact Accelerator badge as a mark of the quality and our commitment to on-going improvements of our social action programmes.  It took a lot of work to achieve this status – we needed to demonstrate our commitment to continual learning and evaluation of our impact.  It's great to have had external validation."