Young Citizens & FTI Consulting
Since 2012, FTI Consulting have partnered with education charity Young Citizens to create and deliver a suite of volunteering programmes and classroom resources aligned to the national curriculum.
Utilising the unique skillset and expertise of volunteers at FTI Consulting, we work in partnership to create unique and topical programmes that support schools and teachers to meet an educational need.
To sign up, or for more information on any of the programmes outlined below, visit the EMEA Corporate Citizenship Atlas Page. For any other questions, please email EMEACorporateCitizenship@fticonsulting.com.
Experts in Schools
Experts in Schools is FTI Consulting's award winning employee volunteering programme. Taking part provides young people with valuable knowledge, develops key employability skills and helps to raise student aspirations.
For the professionals, not only is it an enjoyable and hugely rewarding volunteering experience, but they also gain key facilitation skills.
Experts in Schools: Teams (three-hour programme)
There are currently two strands: Economic Experts in Schools and Media Experts in Schools. Sessions are held at FTI Consulting's offices giving young people the chance to experience a professional work environment – often for the first time.
Economic Experts in Schools helps young people to understand the basics of economics and see how a changing economic climate impacts them and the world they live in. Over the course of 3, 1 hour workshops, volunteers work closely with small groups of students (aged 14-15) using specially created resources to explore topics such as economic cycles and taxation.
Media Experts in Schools gives young people the unique opportunity to learn about the media from people whose day-to-day is spent navigating and creating media content. Over the course of a 3 hour workshop, volunteers work closely with small groups of students (aged 13-14) using specially created resources to explore topics such as the evolution of media consumption, the rise of fake news and the regulation of the media.
Since 2012…
100 sessions have been delivered
3000 students from 50 schools have engaged
500 volunteers have given their time and expertise
"Experts in Schools is so well orchestrated that we were able to feel confident in the room, helping students broaden their understanding, after just one session. It was great to see them engage in a subject matter they admitted they knew only a little about at the beginning, and an hour – and lots of questions – later for them to feedback that they felt they had learnt a lot and were keen to attend the next session and find out more. "
Elspeth Rothwell | Managing Director, SC – UK Financials, Strat Comms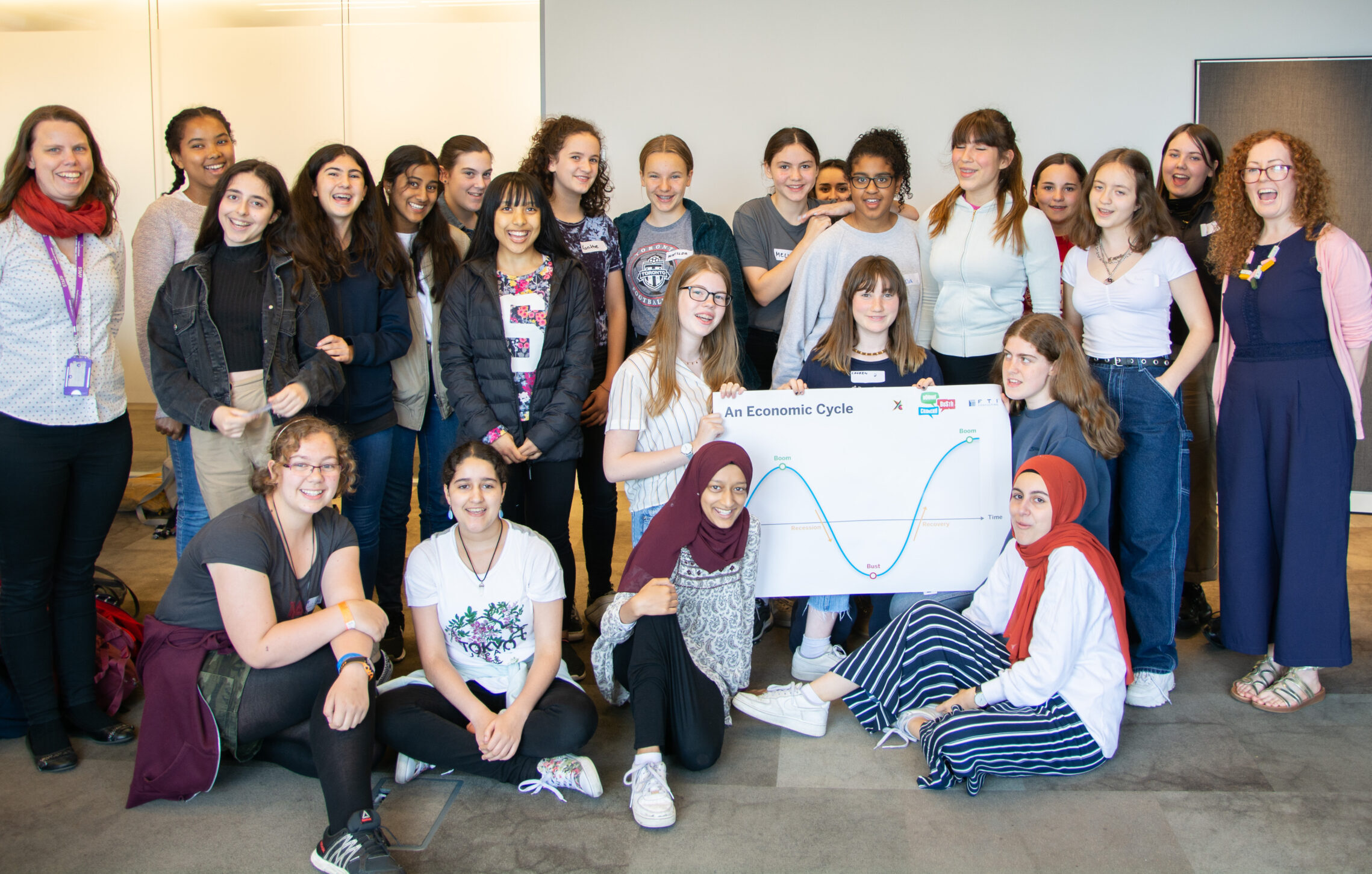 Experts in Schools: Be the Teacher (one-hour programme)
This is FTI Consulting's new individual volunteering programme. It is designed so that professionals can volunteer in the classroom (virtually or face-to-face) in a school of their choice – or in a session brokered by Young Citizens.
Volunteers are provided with all the educational resources they need to set up and deliver the one-hour programme, as well as a training webinar to ensure that they feel confident delivering the materials to a class of students.
At present we have two topics that volunteers can choose from:
Crisis at Sparrow Bank – over the course of the session, the young people (aged 14-15) work in teams to take on the role of business consultants for a fictitious bank.  A crisis situation occurs and the young people work in teams to advise the bank on how best to proceed, taking into consideration the various needs of key stakeholders.
COVID and the Economy – over the course of the session, the young people (aged 14-17) learn about the impact that the pandemic and the subsequent lockdowns had on the UK economy. Working in teams, students are allocated an industry area e.g. hospitality, and review the impact the pandemic had on this sector. The students are then challenged to evaluate what proportion of a fictitious £10 billion recovery grant should be allocated to their industry.
Filter Bubbles: Tell Me What I Want to Hear – students will learn about the impact that filter bubbles might have on individuals and society, and why it is important to ensure we seek a variety of perspectives online. The session aims to develop media literacy and digital citizenship skills to help them think critically.
"It was great to see the young people become more confident and willing to speak about the economy in just one short session. It was also inspiring to open their minds to the idea of going to University and how we can manage our own money effectively. "
Megan Duffy | Consultant, Economic and Financial Consulting
Classroom Resources
In addition to these employee volunteering programmes, FTI Consulting has worked closely with Young Citizens to develop a suite of classroom resources that teachers can download for free and deliver in the classroom themselves.
The resources are all designed to make it easier for teachers to cover a range of topics including:
To date, these resources have been downloaded by 1,779 teachers in 1,427 schools.