I had never considered a career in law until my teacher made me aware aware of the Young Citizens mock trial competition.
When I was in Year 11, an English teacher at my comprehensive school suggested that I take part; I had always enjoyed giving presentations in class. Once the team was formed, I took on the role of junior defence barrister – at the time I didn't even know what a barrister was!
As soon as roles were assigned, we began preparing, practising our questions and opening/closing speeches. Our teacher was phenomenal, she really believed in us, and pushed us to be our very best. As a team we were extremely dedicated, preparing during our lunchtimes and after school – our English classroom morphed into a mini courtroom.
As the jury filed in…I felt the nerves and the adrenaline kick-in.
On the day of the Regional Heats at Swansea Crown Court, we all certainly looked the part – the "barristers" even got to borrow a wig and gown! As the jury filed in and we waited to present our client's (the Defendant) case, I felt both the nerves and the adrenaline kick in. Our client had been charged with joint enterprise Grievous Bodily Harm following a gang attack in a local park. This was not going to be easy. Finally getting "on my feet" and presenting to both the jury and a local QC (who played the judge), after weeks of practise and preparation, was a feeling like no other. The jury acquitted our Defendant and we won the round! It was a moment that I would never forget.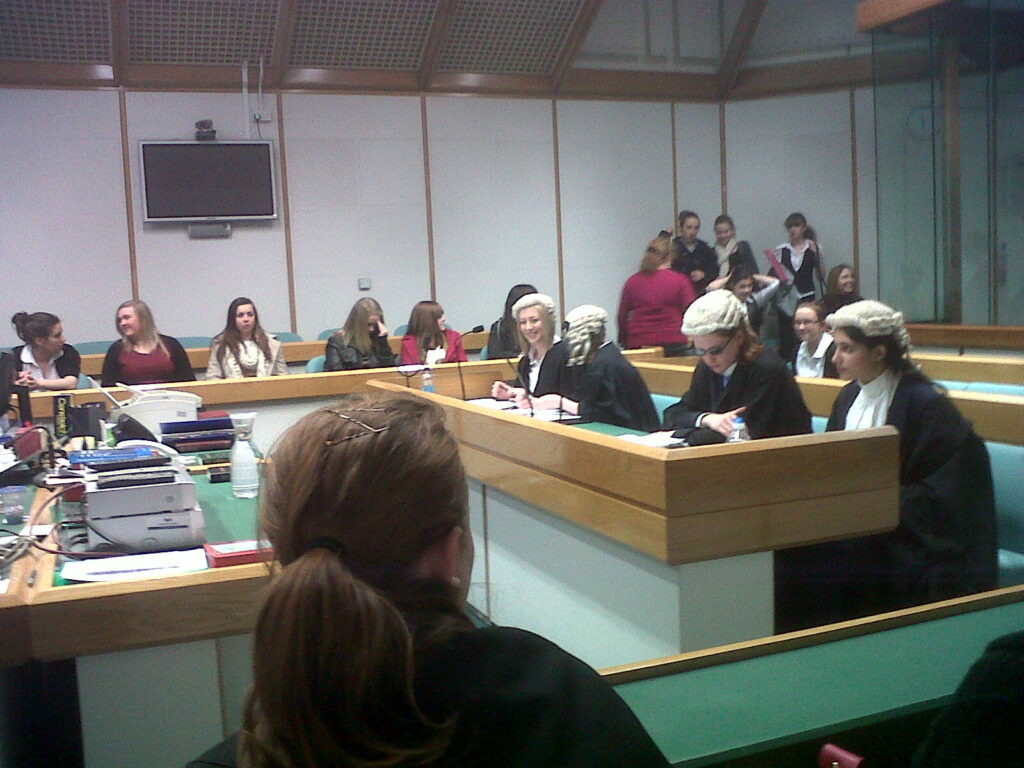 The team were successful in winning the Regional Heats at Swansea and we progressed to the national finals at the Old Bailey. Whilst this was as far as we got, the rush and buzz that we experienced in those grand courtrooms left us all truly inspired – quite a few members of the team went on to study Law at A-Level and even Degree. I really felt that this was something I could do for the rest of my life.
I discovered I had a real interest in both the academic and practical application of the Law.
At the time of the Bar Mock Trials I had been selecting my A-Level subjects; following some work experience earlier in the year, I had been left very unsure as to what I wanted to do next. At a taster day at my local Further Education College I decided, following my experience at the Bar Mock Trials, to try an introduction to A-Level Law. It was from here that I discovered I had a real interest in both the academic study and practical application of the Law.
In the August after I finished my GCSEs, I was afforded the opportunity to shadow a Barrister at a local Chambers in Swansea. During my week I was taken to watch various trials, meet colleagues and attend conferences with clients. Watching real-life barristers in court following the competition was captivating and confirmed that the Bar was the place for me.
This week, 8 years on, I passed the BPTC with an "Outstanding". If it had not have been for Young Citizens and its Mock Trials, I am not sure that I would have ever discovered my love for the law nor considered a career at the Bar.