Young people are, and will continue to be, some of the most impacted by COVID. However their voices have been largely kept out of public conversations about it and our country's recovery plans. 
Dr Dania Thomas and Young Citizens have developed a classroom resource to introduce young people to the inevitable social and economic consequences that a steep rise in public borrowing will entail for their futures. This is the start of a conversation aimed at exposing young minds to the impact mounting national debt poses to their rights as citizens – thinking about healthcare, education, welfare and pensions.
This session is also designed to validate their lived experience of this crisis, giving young people the resources to better understand what this means for them as well as build their confidence and agency to hold governments to account in the future.
Who's Really Paying for COVID? is aimed at Key Stage 4 and 5.
It consists of a pre-recorded presentation delivered by Dr. Dania Thomas, as well as accompanying teaching and learning resources that are available to download for free.
These resources were developed as part of the ESRC Festival of Social Sciences 2020 and aimed to raise the profile of social sciences with teachers and young people. Although the festival has passed, we are very keen for you to benefit from these topical resources. Please share your school's involvement on social media using #ESRCFestival.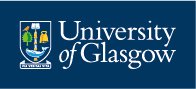 More Economics, Money and Managing Resources resources